Classes
We all want to expand our horizons and there's no better place to do that than Eclection. We offer classes throughout the year that range from Crocheting to Faux Finishing all taught by our area artisans. It's a perfect opportunity to grab a friend, a cup of coffee or a glass of wine and have some "me" time!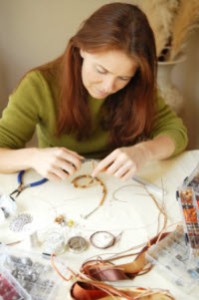 Classes are held during the day and in the evening and are usually 2 hours. All ages are welcome. We even have special classes for home-schooled children or after schoolers. Please check the calendar for available classes.
If you do not see a class that you would like to be taught, please drop us a line! We'd love to hear your suggestions!
221 North Main Street • Kernersville, NC 27284 • 336.497.4822

Eclection Classes
Faux Finishing
Intro to Crochet or Sewing
Jewelry Making
Easy to Make Beauty Products